Directed By:
David A. Goldberg

Starring:
Brinke Stevens and Tom Savini

Not Rated
Genre: Horror
Format Used: My own DVD
Contains: Graphic Language, Graphic Violence, Nudity, Graphic Sexual Content
Also Known As:
Eyes Are Upon You (Original Title)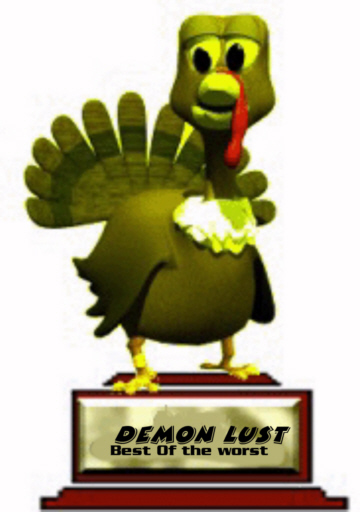 ZEDD:
Instead of EYES ARE UPON YOU, they should have called this THE DEMON NEXT DOOR. The concept is like Fright Night, a mentally challenged man peeps on his neighbor who is also a hooker and a demon. When he sees someone break into her house he wants to save the day not knowing that she has a deadly secret.

Now I'm not going to lie to you, the movie is far from perfect. The film quality, the acting and the story is a tad weak. But they should arrest Brinke Stevens, for stealing the movie. She's great as Amanda the hooker slash demon. For Brinke's performance and that alone is just enough to make this the BEST OF THE WORST.