Directed By:
Philippe Mora

Starring:
Beverly D'Angelo, Aron Eisenberg and Brion James

Rated R
Genre: Science Fiction
Format Used: Netflix DVD
Contains: Graphic Language, Mild Violence, Graphic Sexual Content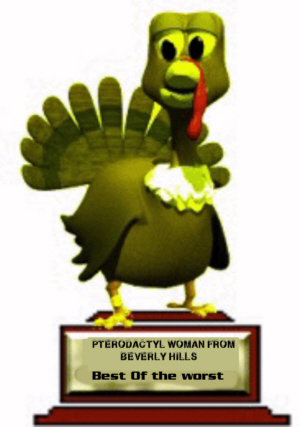 VOLTRON:
The guys at Troma brings us another strange twisted story, this time the discovery of living dinosaur prompts a twisted shamen to curse the palentologist which transforms his loving wife into a half woman half Pterodactyl.

This is a low budget movie, but like allot of Troma movies, it' isn't afraid to make fun of itself. The make up effects and the creature designs is cool and that's why I'm recommending this movie as the BEST OF THE WORST.