Directed By:
Stephen C. Apostolof
Written By:
Edward D. Wood Jr.

Not Rated
Genre: Horror
Format Used: Netflix DVD
Contains: Nudity
Also Known As:
A.C. Stephen's Orgy of the Dead (USA) (complete title)
Orgy of the Vampires (USA)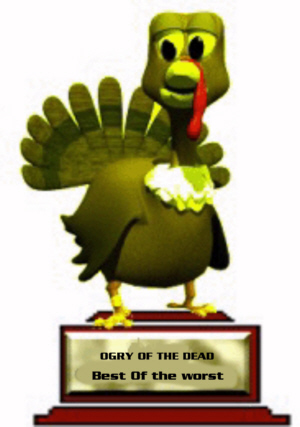 ZEDD:
Okay perhaps "BREASTS" of the worst is more like it for this week's selection. ORGY OF THE DEAD written by Ed Wood Junior, that's right the same Ed Wood I raked over the coals for PLAN 9. But this is an interesting look back to 1965 when nudity in movies laws were still enforced and brave men like Wood fought those unjust laws.

The plot (such as it is) is this. Two motorist get in a car crash and wonder into a cemetery where they heard music. What they encounter is nothing like they ever dreamed. The night when the dead come to life and dance for the amusement of the Emperor of the dead. The question is can they beat them before they join them?

It's campy, it's fun, it's THE ORGY OF THE DEAD, and it's one of the BEST OF THE WORST.