Directed By:
Peter Perry

Not Rated
Genre: Horror/Comedy
Format Used: Netflix DVD
Contains: Nudity, Sexual Content
Also Known As:
Dr. Breedlove
Dr. Breedlove or How I Learned to Stop Worrying and Love Women
Kiss Me Quick (USA) (alternative spelling)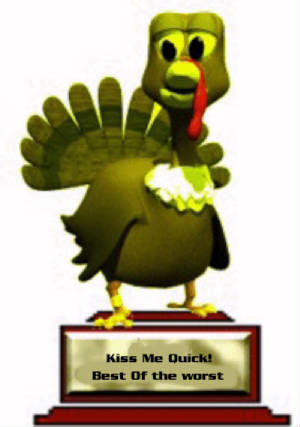 VOLTRON:
Now here's a little fun from the year I was born, KISS ME QUICK. The story is simple, an alien has come to Earth to bring back women to help repopulate his planet. But the problem is he has no idea what women look like or what to do with them.

So he visits Doctor Breedlove and with the help of his female creatations and his monster friends teaches him about the female form. This won't win any awards, it's not complicated, it's not hard to follow. It's a clever, cute and funny little T and A flick with lots of laughs. This is a fun movie to watch just for the nudity and God bless it for that. So KISS ME QUICK and watch KISS ME QUICK!